So, we are quite busy working on Wally340. We've been remodeling, 3D printing and ordering all the material we need.
Most parts were designed in google sketchup, this doesn't give us the possibility to make changes in the design. For this reason we had to build the parts that we wanted to change in Solidworks. While working on this, we noticed how much time could have been saved when all the parts we needed to rebuild were made in Solidworks. So with the open-source mind, we decided to give ourself another challenge. We will try to redesign all the parts of Wally340 in Solidworks so changes can be made more easily in the future.
We started 3D printing some of the parts with the Ultimaker. It is going to take a while to print all of them but we will get there!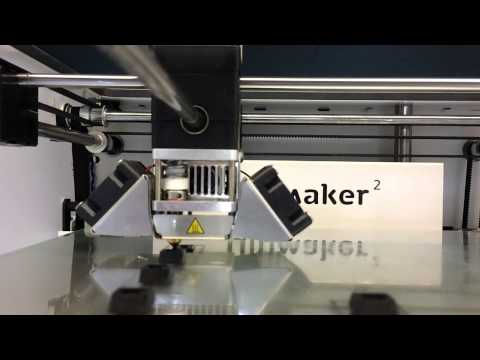 The teeth and bear heads were sent to the Photoprinter Objet Eden260 and are printed now. The Objet Eden 260 prints ultrafine 16 micron layers for exceptional detail. With this Photoprinter the teeth and bear heads are also printed in a much stronger and smoother material, this material can be related to acrylic plastic. In the images bellow you can see the Photo printer, the teeth with support material and the difference between ultimaker printed teeth and the photo printer printed teeth.
Ordering the rest of the material wasn't as easy as we thought to do in the time that we have. Most shipping takes 30 days where we have less then 3 weeks left. We found everything we need, and are now waiting for everything to arrive and all the parts to be printed so we can start building again. We will keep you posted.