Here is a short video of the perspex needle beds getting lasered.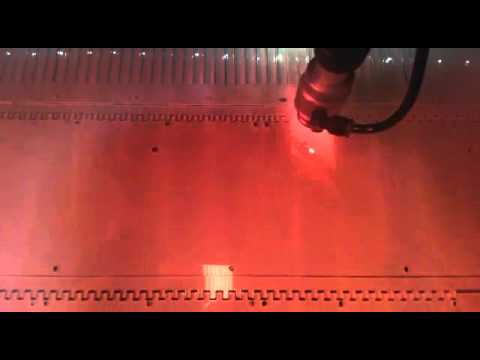 Modelling all the parts in Solidworks is a reall task, but we are trying our hardest. While modelling all the parts in Solidworks, we also started making some of the assembles  in Solidworks. Below you can see the frame and printing beds put together in one assemble, to visualize the look of the new Wally.    
One of the open-source goals we had to improve Wally was remoddeling all the parts in Solidworks instead of Googlesketchup so making changes will be al lot easier in the future. Next to that we are still waiting for many parts to be printed. We have to share the Ultimaker 3D printers with many other students, so patience is needed. Here is a quick view of where we are today.
As you can see getting everything in solid works is going pretty well. Printing takes time, but with a little patience we will get there;).